Does My Child Have ADHD? Treating ADHD in Children
According to the Center for Disease Control and Prevention, ADHD in children diagnosis has been increasing an average of 3 percent per year since 1997. For most parents, ADHD is one of the most challenging disorders to handle. If your child has ADHD/ADD or if you believe that your child may have ADHD, one of the best steps that you can take is to inform yourself of the condition and what it entails.
What is ADHD?
(Attention Deficit Hyperactivity Disorder) ADHD in children (also know as ADD in children) is a condition that causes severe restlessness. Children who have ADHD often fail to listen, they do not follow instructions well, and they may also be inappropriate at times. In most cases, ADHD manifests itself in early childhood. However, many parents fail to recognize the condition. As a result, the child with ADHD doesn't get the proper treatment to control the neurological condition.
ADHD Symptoms in Children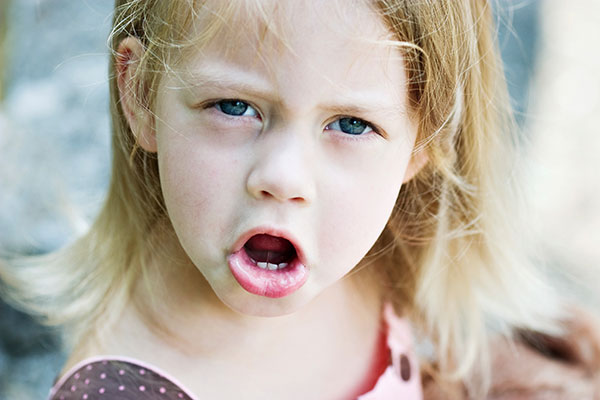 Symptoms of ADHD in children typically appear before the age of seven. Some of the most common symptoms of ADHD in children include the following:
• Lack of Focus
Children with ADHD are unable to concentrate on given tasks, unless they thoroughly enjoy the task. Also, you'll find that even if you speak directly to the child, the child will be unable to repeat the words back to you.
• Unable to Finish Tasks
Children with ADHD are also unable to finish given tasks. For example, a child with ADHD will begin performing homework or chores, but will skip to something else once they lose interest. This type of behavior happens on a regular basis.
• Cannot Sit Still
Another marker of ADHD in children is an inability to sit still. Children with ADHD are extremely restless and will constantly squirm if forced to sit in one place for even a short period of time.
• Frequent Outbursts
Every child throws a tantrum once in a while, but children with ADHD exhibit tantrums and outbursts on a regular basis. This symptom is a result of an inability to keep emotions controlled children with ADHD.
• Poor Academic Performance
Lastly, children with ADHD are often labeled as unintelligent. However, the poor academic performance isn't due to the lack of intelligence, but simply because children with ADHD have difficulty paying attention in school. As a result of the challenges that children with ADHD face, their grades often suffer – unless they get the help and guidance that they need.
In terms of the symptoms of ADHD in children, the advantage is that many of them are recognizable and noticeable. If your child is exhibiting any of the above symptoms, it is highly likely that your child may have ADHD.
The Next Step: Treating ADHD
Does your child have ADHD? If your child has ADHD, you can help them by getting them the treatment and support that they need. When seeking treatment, there are many options available that curb the lack of attention, outbursts, and fidgetiness. But when settling upon an option, you should choose one that maintains your child's creativity, energy, drive, enthusiasm, and flexibility – which are some of the most common positive effects of ADHD.
To get LD and ADHD Testing for your child, start by calling our clinic to schedule a consultation with our doctors at (801) 649-4445.
LD and ADHD Testing: What is LD/ADHD testing?
LD/ADHD testing is an extensive process that requires an in-depth interview and cognitive, achievement, personality, and attention testing. This process is helpful to better understanding how individuals learn, process, and remember information, as well as assess the presence, severity, and scope of any potential learning disorders. In addition, this comprehensive assessment allows us to get a sense of your strengths and weakness, and make recommendations that will help you address problem-areas.
Neurofeedback, An Alternative Treatment for ADHD in Children
Neurofeedback therapy, also known as eeg biofeedback or neurotherapy, helps children suffering with ADHD to retrain their cognitive functioning through intensive brain training. This retraining takes place through manually designed stimuli such as sound signals, images, videos, and games. Neurofeedback therapy helps recondition the brain gradually and best off all, naturally.
Although neurofeedback techniques have been around for many years, through advancements in technology, the procedure has become extremely simplified, painless, and non-invasive. Both children and adults regularly use this method as an alternative treatment to adhd medications and gain the benefit that medication will never be able to offer.
Neurofeedback therapy is non-invasive treatment for ADHD
Neurofeedback is ultimately a simple learning process through brain training. Through the above mentioned methods, the brain retrains itself to behave in a certain way, just like learning a new skill. When this learning occurs in the brain, your brain learns to respond to certain stimuli enabling the patient suffering with adhd, or another neurological ailment, to retrain their brain to a normalized level of behavior. Neurofeedback therapy studies conducted on children have been very promising, especially when compared to the alternative medication based treatments.
Neurofeedback Therapy Works as an Alternative Treatment for ADHD in Children
It has been further discovered that in as little as 10 sessions of neurofeedback therapy, patients who struggles with ADHD can start to see and feel improvements in their everyday lives. However, as the results begin to develop, it is extremely important to stay the course of the recommended training and therapy.
The current research shows that neurofeedback can also be used for completely eliminating or, at a minimum, drastically reduce the symptoms of ADHD and other neurological disorders. Neurofeedback provides real-time feedback through EEG signals that help the neurofeedback clinician understand how your brain best responds to the stimulus changes and learning patterns. Every half second your brain activity is recorded and the feedback is fed as the target for the next set of impulses. Thus, it is an extensive learning procedure with lots of repetitious exercises that will gradually reshape your brain waves and help you, the patient, regain normal functioning brainwave activity.
Does your child have ADHD? To get an ADHD Assessment, give us a call at (801) 649-4445, fill out the form to schedule an appointment, or visit one of our ADHD clinic locations today!